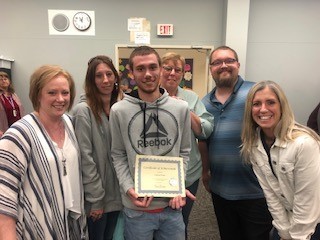 Our students come first!
Admin
Monday, April 22, 2019
ROE 39 provides services to students across Macon and Piatt counties who need school "done differently". Our Futures Unlimited program provides credit recovery for high school students seeking to get their diplomas and move into the workforce or onto higher education. Milligan Academy serves students who have struggled in their home schools and need a smaller, family environment to focus on social and emotional skills, so they can transition back into their home schools. Our Foundations and St. Mary's programs serve pregnant teens and support youth going through a difficult time. Our staff believes that ALL students deserve a sense of HOPE and BELONGING and one caring adult can make a difference!