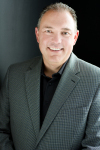 Remote Grading & Assessment Got You Stressed? Tom Schimmer can help!
Jill Reedy
Thursday, November 19, 2020
Join us for virtual support with your remote grading and assessment practices. Tom Schimmer is an internationally known author, speaker, and education consultant from Vancouver, British Columbia (Canada). He is recognized as a leader and expert in the areas of classroom assessment, sound grading practices, educational leadership, and RTI.
January 26, 2021
3 Sessions 8:30am-3:30pm
February 2, 2021
3 Sessions 8:30am-3:30pm
The registration fee allows you to choose any combination of the 6 sessions that total 6 PD Clock Hours.
REGISTRATION: $75 for 6 PDCHs (Click on link above to register)